We've selected 3 members of our 2013 TRAIL BLAZERS' CLUB to each win a pair of VIP passes to this event.  Just another Trail Blazers' Club exclusive contest!
And the winners are:
Congrats!  Your tickets will be waiting for you at the event!
The Smoke in the Valley Craft Beer and Chili Festival returns October 6th from 12:00pm to 5:00pm with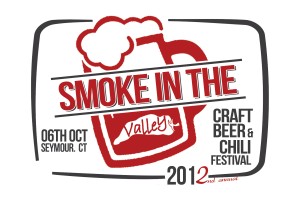 "More Beer, More Chili and More Music!"
- 60 featured Breweries both local and regional
- Over 200 Beers on Tap
- Chili Cook-off Competition (Open to the Public)
- Home-brewers Competition
- Food Vendors including Chili Bomb, Dewey's Tavern and Jeff's Cuisine and more!
- Live Music across two stages with performances by Shakedown, JTB, Gravyhound, 27 Prophets and more!
Tickets are on sale at the website (http://www.smokeinthevalley.com)
and
via the Facebook page: Smoke in the valley 2
Advance Prices: $30.00 for Brewers Special, $45.00 VIP (Access one hour early)